Have you ever been curious about what it takes to be a gaming video creator?
Besides the need for talent, there's having the right hardware to play and share with an online audience. Timmothy Havlock, out of Orlando, Fla., is one of the more popular gaming video creators online. As Darkness429, he has garnered more than 150,000 followers on Twitch, and 6,000 subscribers on YouTube. Those are modest numbers compared to a gamer like DrDisRespect (approx. 1.5 million Twitch followers). But this week, he moved switched platforms from Twitch to Facebook as part of a pilot program the social media giant is endeavoring to expand its Facebook Live content. But, that's another story.
Last month, Havlock posted a virtual tour of his home studio. The technology involved would make Batman green with envy. Aside from a custom-built gaming pc, and an equally advanced pc to handle streaming content, he plays in front of six monitors! Oh, there's more, but it's worth seeing for yourself.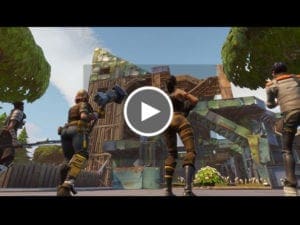 Now, mind you, if you're looking to start your own streaming channel, you're not required to have this much hardware. Havlock spent four years as an online personality on Twitch, and while doing so, has received enough income to make this vocation his full-time job. Look. Now you're envious.
In addition to the video, Havlock provided a checklist of each item appearing in the video. The links are helpful for those who want to get a start. Be prepared to shell out a few months worth of paychecks to get started. According to the link Havlock provided on his Facebook page, the gaming pc retails for $3,712.32. The streaming pc retails for $2,765.71. To provide quality content you need both video and sound equipment, too. His Heil PR-40 Dynamic Studio Recording Microphone is $327, which connects to a $500 Mackie DL806 sound mixer. And, the GoPro Cam he uses retails for $298.
But, if you're looking to replicate what Havlock has in his own living room, we did the math. The total price tag —minus the desk cable organizer, because we couldn't find it — will cost you $12,390.40.
Good luck!