SARATOGA SPRINGS — Blues artist Shannon McNally is a bit of a vagabond.
For the past 20 years the Long Island native has lived in the deep South. Seduced by the whimsical lifestyle of New Orleans before Hurricane Katrina whisked her away to Northern Mississippi, where she has lived since 2005.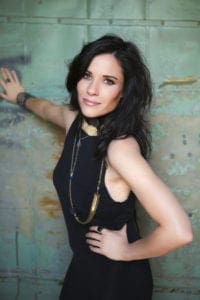 "New York is always in there," said McNally. "We become a mix. There's just no way around it. When you look at it through the writer's lens, I don't want that to wash off. I want that to be there."
Her voice gives away her stories. No matter where she is, once she speaks, people hear a stranger.
"Even when I'm on Long Island now, [people ask] 'Where are you from?'" she said. "And, when I'm down South, when I'm in Mississippi, people say, 'You're not from Mississippi, are ya?' I didn't get much of that when I was in New Orleans, because New Orleans is more of a melting pot. It depends on where you go, and who you're talking to, and how regional their outlook is. It depends on how much of the planet they feel they have access to?"
McNally's voice has the body of a New Yorker with hints of Louisiana and Mississippi drawl, when she dons a cowboy hat as she sings Americana, accentuates where she now calls home. Between her years of going to college and busking on the streets of Paris, to living in Los Angeles and New Orleans, McNally has been somewhat of an explorer.
McNally first picked up a guitar while playing music with her father, and learned more by rifling her parents' record collection. She began singing songs at her Long Island home and listening to recordings by Bob Dylan, Leadbelly, Nina Simone, the Band, Emmylou Harris, and PJ Harvey. Later, while studying anthropology in college, she performed at small coffeehouses around home. She later jetted to Eurpoe to visit Ireland and see Paris. Her career began after executives at a small music publishing company called the attention of Capitol Records, which led to her 2002 release "Jukebox Sparrows." She followed up that release with "Geronimo" (for Backporch/EMI Records) in 2005 and "Coldwater" (as Shannon McNally & Hot Sauce) in 2009.
"I was in New Orleans on a day off from the road," said McNally. "I had a little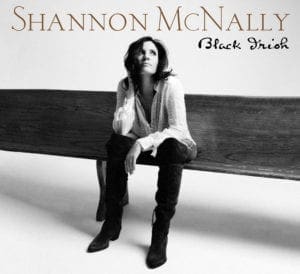 bit of time to spend there and feel the depth of it.  The oldness of it. The smells and food and, then, the live music.  Just in the one day I was there in 1999. It was overwhelmingly great, and there was nothing like that in L.A. In L.A. it was very different. It didn't have a live music scene like that. And, I wanted to have, I wanted to be in that kind of vibrant, live, living, breathing music scene. Happening all day, every day. Not just showcases on Wednesday night at six o'clock so the A&R guy could stop in and  tell you what you were doing wrong and get out. It was a completely different culture of music. In New Orleans it's very very vibrant, alive and raw. Real and thick and sexy. So, that's what really attracted me to New Orleans."
Being South year-round gave her inspiration, and she continued writing songs and performing in a wide variety of settings with roots rock band Son Volt. When Katrina hit the Louisiana coast in 2005, she moved to Mississippi. She then took a couple of years off for the birth of her first child, now 8 years old. McNally returned to touring in 2009 with Dave Alvin (ex-Blasters) and the Guilty Women, followed by the release of her album "Coldwater." Taking in the sights and flavors of each corner of the world she visits, and makes it a piece of her story. As for Mississippi, it has been a place to establish roots. Each new release continued to reflect the influences of traditional folk, classic blues, blues-rock and country.
McNally has been described as possessing a voice that is "sensual," with swagger. When asked if she was sensitive to such words, when male artist are described otherwise, she said she embraces it.
"If I was going to describe Elvis Presley's voice, or if I was going to describe Waylon Jennings' voice, me personally? I would say, 'yeah, there's swagger, very sensual," said McNally. "And, it's robust, and it's full. So, not wanting to throw the baby out with the bathwater, I get it. Bring on the adjectives.
"I understand, too, people have habits and the way we speak. All of our social engendering is reinforced. I can't fix all of that. On an existential level, I have to exist on this plain. So, I can't fight with it all. … I think that sensuality as an extension of art and the human body that I've been given is very, very important. That sensuality made a baby. I have an 8-year-old little girl. The kind of physical love that you have as a mom with a child really reinstates the importance. In the first instance, you don't think of the full spectrum of the word. If I can reclaim the full spectrum of the word, then it involves my whole essence. I'm very aware of my emotions. I have a lot of them. They come and go, like the weather. But, I am a sensual person. That's what draws me to music. Music is sensual. There's that thing, you know. But, to get back to the essence of the question; I see the whole world through the lens of a heterosexual woman. And, reality is an individual extension. So, I gave up worrying beyond what I can control. How the world perceives me. As a young female, pretty songwriter in my 20s, it's very hard to get any kind of genuine artistic critical feedback without hearing about my body. My face. But, I'm in it for the long haul. I mean, I think of Bob Marley as one of the most beautiful, sensual humans that I've seen. You know?"
McNally's latest album, "Black Irish," comes out Friday, June 9. Though the name certainly is fitting for the brunette with ties to the Emerald Isle, the pensive songwriter thinks it takes on more meaning than what's taken for face value.
"Originally, the Irish considered any invader — the word for black in the Irish language is dubh, as in Dublin. So, they called the Vikings the 'dark invaders,'" she said. "Invaders with dark intentions. … And, the Moors were through Ireland, so maybe that's where the dark hair comes from. We don't know. So, it seemed like a pretty great phrase that really summed up the last 500 years of my gene pool. So, that's just as good as my name."
It's been four years since her previous release; a time marked by personal loss, including the death of her mother. With the help of country singer and songwriter Rodney Crowell, McNally spent the past few years crafting together each of the 12 tracks.
"We weren't in a hurry," said McNally. "We had to make something that's going to live forever. You can't really be in a hurry to build it. You've got to do it right. And, it's evolved over time."
A visit to McNally's Facebook page reveals a bit of an activist spirit that resides in the artist. Post after post shows links to various petitions and causes. The subject of national politics creeps into discussion, a topic she does not shy away from. It's not the conflict that draws her in, she says. She'd rather have harmony in her life. But, she also isn't afraid to speak the truth, nor is she afraid to approach someone with a difference of opinion.
"I don't shy away from the truth, and I don't shy away from the idea that consciousness is all of us, and we are all one, and there really is no 'other,'" said McNally. "The insistence of putting people in categories, in boxes, in ratings, a value of their life based on their wealth or their ability to survive a war, or their ability to speak and defend themselves. I find contrary to all of the world's religions, and all of the things I know to be true. I think of the earth as sacred. I just don't worship money…"
That spirit comes out in McNally's first single, "Banshee Moan," which has been called by many as a women's anthem.
"The subtle ways that women are — the subtle and not very subtle ways — that women are treated as second-class citizens, universally, hurts all of life on Earth," said McNally. "Basically, when it's alright to pay women 60 cents on the dollar, that gives them 40 cents of leeway with whomever they hire…. All of the things… are essentially looked to monetize human life and human worth. … When you ascribe 50 percent of the population of human beings to a subservient status, you ascribe all people to a subservient status to money. "
McNally performs at Caffe Lena in Saratoga Springs, Friday, May 19, at 8 p.m.