#AStarIsBorn #BradleyCooper #LadyGaga #DiegoCagara #SpotlightNews
One star soars, the other fades. While that may be the case for the lead characters in "A Star is Born," it thankfully does not happen for Lady Gaga and Bradley Cooper in real life, whose respective acting and directing careers are on the rise.
This was the latest version of the original 1937 film which originally starred Janet Gaynor and Fredric March, which was remade two more times — a 1954 musical with Judy Garland and James Mason, and a 1976 rock musical starring Barbra Streisand and Kris Kristofferson. But while the story seemed familiar, Cooper's brilliant direction and Gaga's impressive versatility at juggling acting and singing culminated in a captivating albeit heartbreaking cinematic experience for the 21st century.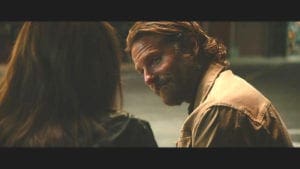 Cooper also played Jackson Maine, a beloved yet alcoholic musician who meets and falls for Ally, a struggling waitress who occasionally sings at a drag bar with a dream to become a singer herself. Both characters are hit with flaws, like Jackson's slumping health and Ally's insecurity with her physical appearance, particularly her nose. Other star players included Sam Elliott, Jackson's much older brother and manager, and Dave Chappelle as George "Noodles" Stone, Jackson's close friend.
Cooper's direction centered on the theme of focus.
His camera often operated with close-up shots, allowing the audience to witness each character's raw facial reactions and movements. This established a direct connection, one that's almost intrusive, between the viewer and the character, and the former has immediate access to the latter's emotions and vulnerabilities. A highlight was how Jackson admitted he liked Ally's nose, and the camera shined directly on Ally's stunned reaction which later morphed into one of acceptance when Jackson playfully ran his finger over the outline of her nose.
Gaga continued to powerfully project her character's initial shyness, as Ally described how she had been trying to get into the music industry but producers only enjoyed her music, not her physical appearance. This related to Gaga's own real-life struggles when first starting as an established singer herself, as she had admitted during multiple interviews that there have been producers and music insiders who did not appreciate her looks.
Cooper's tightly-held camera rarely kept its eye off Jackson and Ally's relationship, and whenever the two hit tough times, the camera mainly remained on them still, without having to always show the other onscreen characters' reactions. As the two rapidly became a thriving musical duo in the film, there curiously were no intimate scenes with their fictional fans or the media reporting on their relationship, scenes of which are predictable in general fame-centric films. Although risky, this directorial choice was smart on Cooper's part as he wanted the audience to care deeply for Jackson and Ally's relationship, without having to deal with unnecessary scenes that required the camera to look away from them.
Gaga, already a Grammy-award winning entertainer, further flexed her acting muscles with this film, proving naysayers that her real-life dream to become an actress should not be dismissed. After all, her chilling performance as the Countess in "American Horror Story: Hotel" (2015-2016) earned her a Golden Globe. Cooper, an Academy-Award nominated actor, should be commended for his work here, as he was not afraid to dig deep into the characters' insecurities and strengths.
With long locks, scruffy facial hair, a towering height, and often shaky legs due to his alcoholism, his Jackson character was like an established skyscraper doomed to fall. Cooper foreshadowed his character's undoing already at the film's beginning when a heavy-drinking Jackson despondently looked down with his downcast hat, while his car passed by a billboard that displayed four nooses. This disturbing image was hard to miss as Cooper's camera ensured that the shot stayed still for a few seconds before Jackson's car drove on.
The film's soundtrack further complemented the overall experience, as Gaga and Cooper still worked together — also with established real-life music industry figures like songwriter Mark Ronson and producer DJ White Shadow — to ensure that there was still story behind each track.
Gaga's vocals are hauntingly beautiful, growing raspy for intense notes and whispery during quieter moments. But Cooper's singing alone was a wondrous surprise, his voice tinged with raw country-rock roots and a masculine huskiness that all added to his character's tragic dwindling spiral.
I personally watched Lady Gaga with my brother back at her Sept. 10, 2017 concert at Philadelphia as part of her Joanne World Tour and remembered distinctly when she was about to perform her closing "Million Reasons" number, she revealed to the sold-out arena that Philly-native Cooper himself was attending the concert with his mother, Gloria. Watching the fans around me blur into a frenzied shock, Gaga said she wanted to dedicate the song to the two, while reminding the audience that she was excited for them to experience "A Star is Born," which she's long discussed for years.
That day arrived for the public on Oct. 5, 2018, when the film was finally released to American audiences. My brother and I flocked to the theater and it felt like a genuine full-circle experience that harked back to our concert last year.
"A Star is Born" ironically has caused its two lead stars to be reborn — it has bolstered Gaga's once-hesitant reputation as an actress and Cooper's start as a director, this project not necessarily being about hitting it big at the box office, but more for fostering emotional and professional growth.